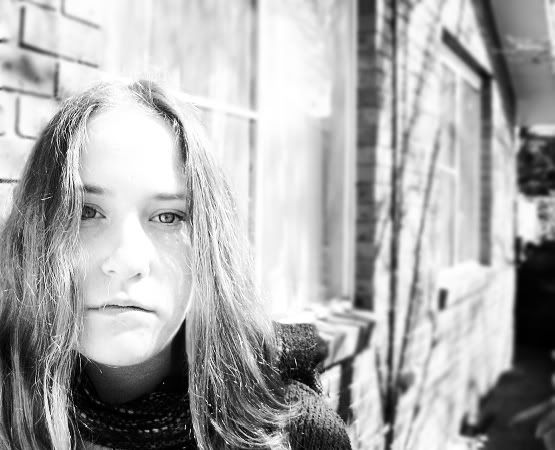 Is:

17 years-old (therefore naïve and youthful)
INFP
Australian
Francophile/francophone (autodidact)
Vegan
Agnostic but zen buddism-curious
Insecure
Spiritual
Environmentalist
Introspective, but deeply opinionated
Depressed and social phobic
Mostly straight
Single (Which I suppose is somewhat irrelevant.)
FAT - à la Australian size 16 (child-bearing hips abounds), AND a B cup. Yes, it's actually possible to be fat and have small boobs. (Chyeah, this one's completely irrelevant.)
Boring. Nah, sorry mate, there won't be much drama going on.
Emotional/sensitive
Open

Loves:

Music
Literature
Matthieu Chedid
Vanessa Paradis
France
Generally a lot of French and European music and cinema
Animals
The rain
Nature
Travel
Walking, jogging and Namasté yoga
Meditation

If you don't mind quite a bit of venting/ranting and feeling sorry for one's self (which I admit is completely hypocritical, but look... I'm going through a bad patch. I'm not a negative person. I mean... I'm an NF. In fact I've been told I'm "too" gentle, sensitive and empathetic.), the occasional posting of videos and other media which interest me (music, television, et cetera), a lot of swearing, and the fact that my journal isn't robotic, cryptic or distant, nor do I act as though none of you know me and are less important than anybody else in my life (and I try and comment quite often, thusly, but not obsessively - sometimes I don't feel like an entry merits a response because I have no opinion on it or it doesn't move me in any significant way.), then you should definitely add me. We'll get along splendidly. If you share any of my interests, that's even better. But really, I'm not picky. I don't have a long list of sickeningly egotistical requirements. I'm adding LJ friends, not adopting a child.