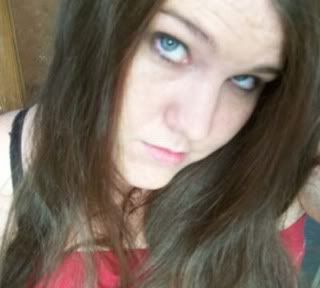 Alil bit about me!!!!

*I'm a total spaz by choice..*

*I will be the first person to call you out when you do something dumb and then laugh my ass off*

*I'd rather make fun of you to your face than behind your back

*thunderstorms turn me on*

*I do favors more than I ask for them*

*You'll probably fall in love with me at one point or another*

*I would kill you if you stole my cell phone or my eyeliner*

*I will make you blush*

*I'm a sucker for skateboarders and greese monkeys*

*I drink vodka and rum because I am a pirate at heart. and who can pass up the booty*

*I decorate cakes and I refuse to eat them..*

*I can make you laugh as hard as I can make you cry*

*I collect Mr. Potato Heads because I like to hide things in there ass*

*Jack in the boxes make me giggle*

*when you assume things it makes an ASS out of U and Me!!!*

*Dare to know more? Just ask...I won't bite.. Hard!!!*



So Add Me Please!!! I need new ppl to read.


poison_unspoken