I'm in search for some new friends. There's only like six people on my friends list who update often, and that makes me rather sad. I was absent from livejournal for a little while, but now I've returned and I want entertainment!! I comment, and I like comments-I tend to get into conversations with comments.

Basics: I'm Shelly. Female. I'm 24 years old. I recently returned to school as well. I often update ranting about my math class. I work retail in music store, and christmas is coming so there may be loads a few strange updates. :) I'm a caffiene junkie. I have an unhealthy attractioin to tweed and burberry. Lord help us all if burberry releases a tweed collection. I am religious- of the christian persuasion. However that does not mean I am close minded. I like to bake.
Entertainment: I love music. My favorite bands right now are; Avenged Sevenfold, Atreyu, Killswitch Engage, The Cure, Bullet for My Valentine,Everytime I Die, Otep, Unearth, Norma Jean, Slipknot and Metallica. There are tons of bands I listen to, but that's what I'm listening to most right now. I really love showtunes and Broadway musicals. I do like to read currently I am reading the Godspeaker series by Karen Miller and a lot of different mangas. I do watch anime. I don't like a lot of movies- I always have expectations that are way too high so I often get disappointed. The last thing I saw in theaters was Dark Knight, and Death Race.

My Journal: As I mentioned before, I have people on my friends list and only a handful post. I read my f'list daily and comment. I update randomly, though I'm trying to update more often. My journal is friends only. I'd like to add journals that are in English. I enjoy other languages, but since I can't read them.... Please no journals that are in netspeak either. I'd prefer to add people who are over the age of 18. Thanks.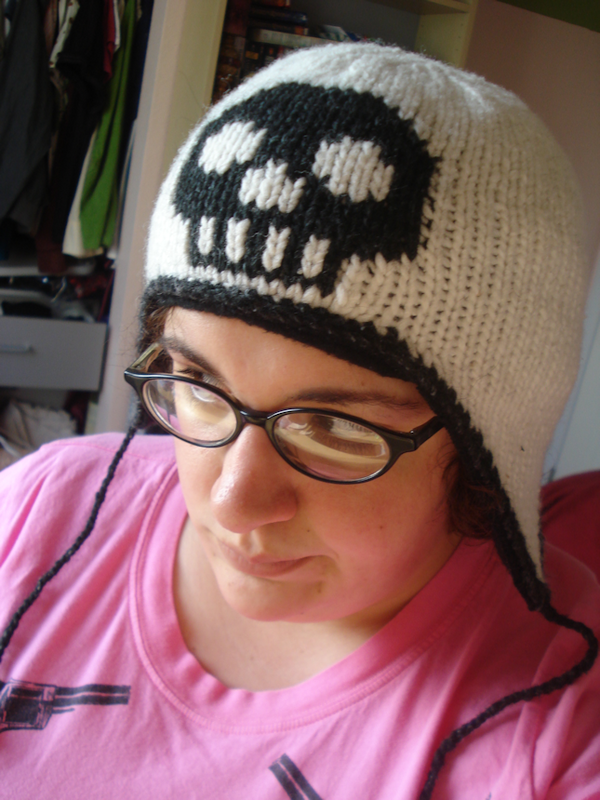 Isn't the hat awesome?