Well, hey. You can call me Jude, but only if you want to friend me.
I'm seventeen years old, and live in hillbilly hell.
I'm an actress and a singer- stage, though, so chances are, you shouldn't get too excited.
I've been performing since I was in diapers, so music has always been an enormous part of my life. I would list my favourite artists, but to do so would take a good six paragraphs and it just wouldn't be a good first impression. I will tell you that my favourite group is the Beatles; at the moment, I'm listening to George Michael; I'm a closet Britney Spears fanatic; and I'd almost guarantee whatever I'm listening to when I post this is in no way related to any of the above.

I'm a writer, also, and a photographer (DeviantART!). I guess you could say that at the end of the day, I'm just a passionate person who wants to try to express herself in every way imaginable. I think it's very important to do so; if you don't, you start to lose yourself. I love to read, anything and everything- from Harry Potter to The Awakening, there's a good chance I've at least tried it, haha.

I have four sisters and two brothers, ranging in age from 25 to 3 years. I can't stand a third of them, but they've really made me who I am today. Hmm, let's see. I have cerebral palsy, and was born with hydrocephalus- long story short, I had brain surgery at the age of nine days old, and it messed with my motor function. The left side of my body's pretty much useless and my hand's stiff- I can walk, though, my foot just tends to drag behind me like a rag doll XD

Oh, jeez, I'm rambling. I guess I should just get on with the pictures now!





My brother, Joseph and I.



McKinlee (5) and myself.



Harrison the Traffic Cone and I.



Playing "model" is their favourite pastime, give my fat ass a break ;)



Sister, Taylor.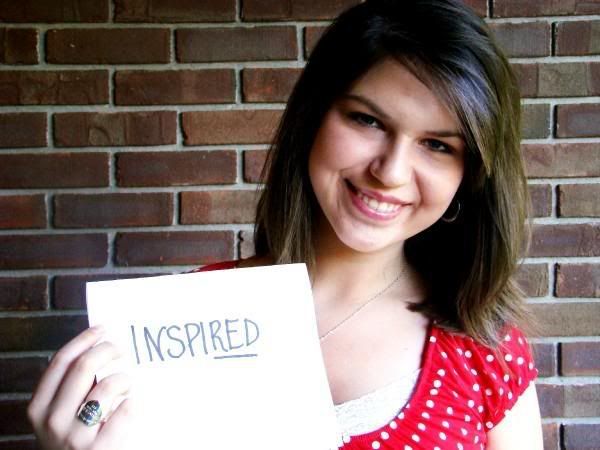 Mimi, my baby.



Goofing off before a showcase performance.



Backstage with "The Village People" ;D



My best friend, Corey and I caught in a summer storm.






I want friends who want to really get to know me, because I want to get to know you.
I want friends who actually update, and give me something to comment about every once in a while.
I want friends who take interest in what I have to say, but you don't have to comment every entry or anything.
Any takers?