My name is Eileen, but you can call me Ellie. 25 years old. Pisces. I was born in Louisiana, but I grew up in the New England area. I am now living in South Florida with my beautiful Taiwanese husband, Dawen. I graduated from cosmetology with high honors, but I realized it wasn't my passion. Right now I am trying to create my own website for my artwork. My husband is the one really believes I should be doing this, which is sweet. I love Taiwanese culture. I am always craving bubble tea.

I post about my travels, food I've tried, and whatnot. My last trip was in New Orleans and for New Years, I will be going to Disney World. I will post about that, as well. =)

Some of my lj friends has vanished. I want to have more journals to read. That would be nice. =)

Thank you!
A picture of my husband and I.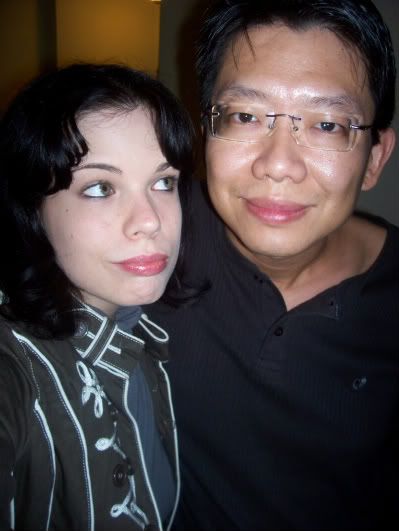 My husband and I.
I hate the flash, but it was so dark. xD Forgive me.