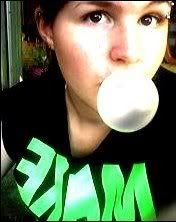 Kristy, Australian, 15, Gay.

I ♥ Chuck Palahniuk.
I hate the Jonas Brothers.. and Miley Cyrus. Ugh.
I can't fly or become invisible, but who cares. That shits over-rated.
Immature people make me want to hurt small children, and homophobes can gtfo.

Strangest thing about me? I like classical music. too much. y'know, Mozart.
Grossest thing about me? I can touch the inside of my nose with my tongue.
Most unique thing about me? I'm not you.

I have 7 piercings. Cause i rock like that.

Add, yeah.