Add me :)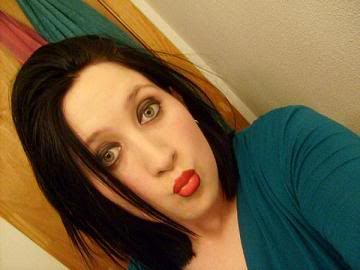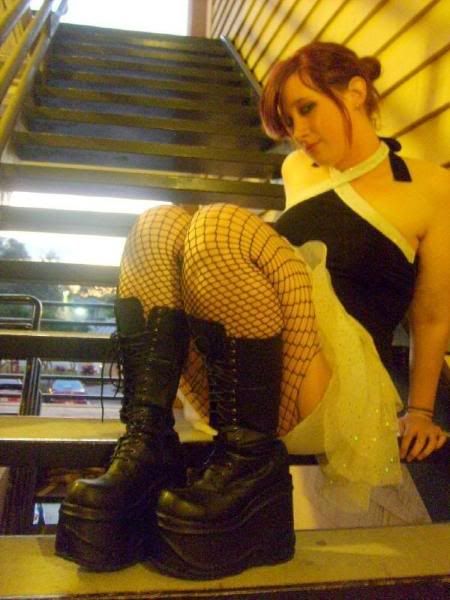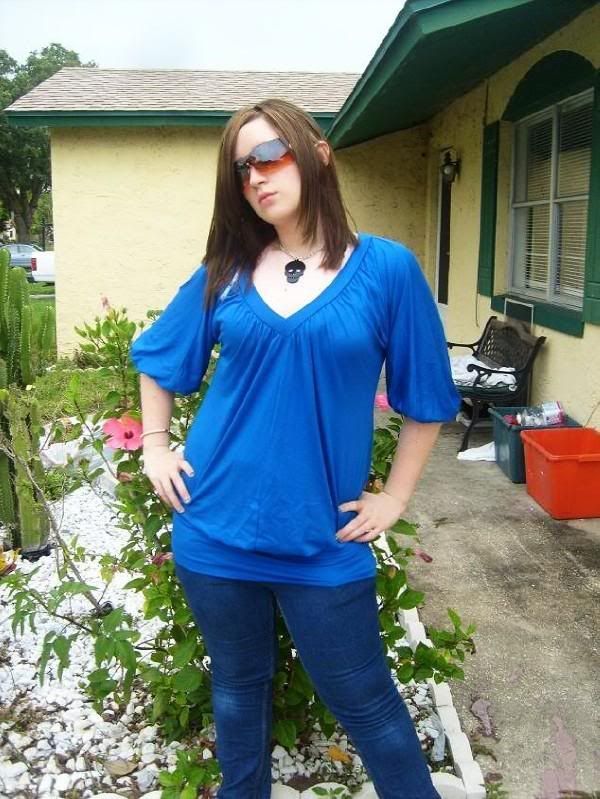 Hi, I'm not new to LJ, but this is a new username.
I had people on my old one, that I really didn't want reading my private thoughts. I perfer people to read it, and not be apart of my personal life.
SOOOO. Thus, I DO need new friends.
So here is some information about MOI :) If you want to know more then PLEASE go to my userinfo.
If you choose to add me? Then add me, and comment on my Friends Only Post.
Name:
Holly, but everyone calls me Della
Age:
19
Location:
Florida.
I'd like to think myself an interesting person. I have a lot of overwhelming crap going on in my life at the moment. Which causes me to sometimes be overly emotional. But just like everyone else? I get depressed, I get happy, I get crazy, and all that fine and dandy stuff that makes us complex machines ;-]
I write about daily things in my life and whats going on. Sometimes, I might not make any sense.
I smoke marijuana. But it's not an everyday thing. More of a social thing. I smoke cigarettes and I LOOOOVE to drink the alcohol. But I will only drink Bud Light or straight-liquor. Blech! NO chasers for me! Horrible.
Yes, I'am a party girl. I enjoy partying and having fun with my friends. I go to local Metal shows around my area.
I have a boyfriend of two years, named Alex. But everyone calls him Snowflake. He and I have been on and off for the last two years. But now we're actually taking shit seriously and working on making shit better.
And trying not to argue so much!!! Haha.
Ooooh, the nicknames just keep getting weirder and weirder, don't they?
Anyway, I'm a writer. I enjoy writing. Whether it be a short story, or the novel that I'am trying to finish.
I'm not in school, nor do I work. I dropped out of school when I was 17, due to being kicked out of my house for dating a black man (I.E. Alex) and ended up moving around a lot.
Not really a good excuse, but fair enough.
I spent most of my life being controlled and cooped up in my father's house all of the time. When I got kicked out? You don't know HOW free I felt.
I use to weigh 250 lbs. Let's see if YOU can tell how much I weigh NOW from my pictures? ;-] Obviously, I lost a lot of weight.
I still have a self esteem problem, and I still sometimes desperately want to lose MORE weight. But I try not to let it get to me. And I try to be confident and happy no matter what weight I'm at.
For now? I'm back at my fathers. I frequently have to sneak around just to see my boyfriend, as to not cause any problems and have my boyfriend end up in jail. Because it would not be a pretty sight.
My parents are divorced.
My mom LOOOVES my boyfriend.
Anyway, I think I've done ENOUGH talking now. Here's some general interests :)
Music:
Dimmu Borgir, Nothingface, The Misfits, Job for a Cowboy, HIM, Lacuna Coil, American Head Charge, The Deftones, Evanescence, Katy Perry, Alexz Johnson, Dead By April, Fall Out Boy, The Birthday Massacre, Korn, Avenged Sevenfold, Smashing Pumpkins, Lamb of God, Paramore, Insane Clown Posse, Combichrist, etc.
Movies:
Almost Famous, Labyrinth, My Cousin Vinny, The Devil Wears Prada, Hannibal Rising, Hannibal, Red Dragon, The Silence of the Lambs, Perfume: The Story of a Murderer, Thirteen, The Cell, Serendipity
Books:
Anita Blake series, Twilight series, Harry Potter, Merry Gentry, Cirque Du Freak, Tithe, Vampire Academy, Sookie Stackhouse, etc.
Television:
Family Guy, South Park, Grounded for Life, Degrassi, Instant Star, The Sopranos, True Blood, OLD SCHOOL nick cartoons.
Sooooo feel free to add me! :) I'm looking for people who are interesting and will comment back and actually have a conversation with me!
♥