Livejournal is no fun without any journals to read, let's be friends!



I'm Ena (Ee-nuh)


I'm 21 years old


I have 2 jobs(1. At one I count money on weekends. 2. At the other, most of the time I end up selling porn)


I've been going to community college for every semester for 4 years (lol) except this semester.


When I'm not at work I'm usually hanging out with my boyfriend, if I'm not with him I'm probably listening to music and making badass fanny packs


There are way too many cats in my life, so be warned, I do make an embarrassing amount of posts about them haha.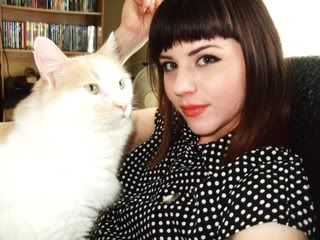 me and rocky

let me know if you add me and I'll add you back
:3