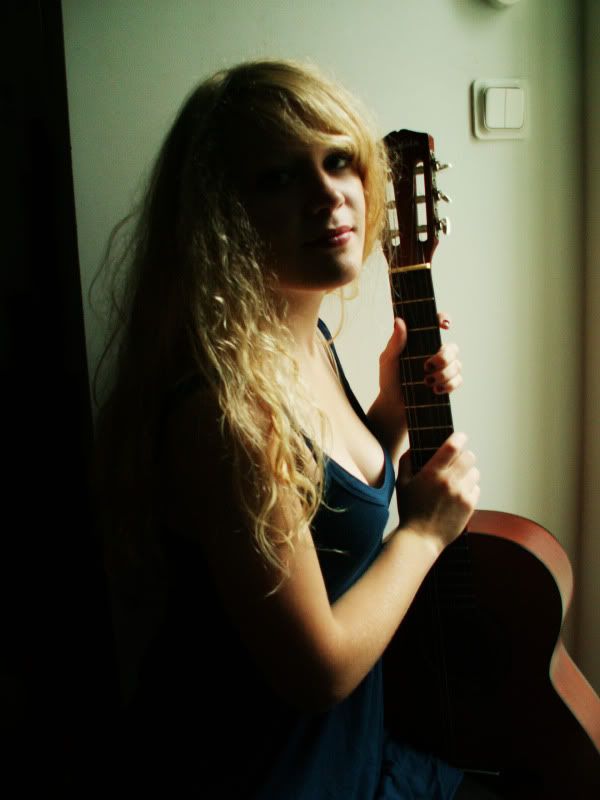 Hey everyone! So, I've been a member on Livejournal for about 6 months, but I was never that into it, and my only friends were my real-life ones - who I saw everyday anyway. So, I recently decided to get some new friends, which will probably lead to some more interesting blog posts. Which is why I'm making this post.
I live in Sweden, but I'm a citizen both here and in Australia, where I grew up (born here though) and I have pretty much moved around all of my life, living about 3 years in one place before moving again. (have also lived in Norway and Germany) I'm almost fluent in French, languages being one of my passions - I'm trying to learn both Russian and sign language, haha - the other passion being my guitar. I have a weird habit of naming things that mean a lot to me, and my guitar is called Ziggy, after Ziggy Stardust of course. I write my own songs and my dream is to become a songwriter, however I know that probably won't happen so I want to study journalism when I go to uni next year.
I comment a lot and I'm very friendly, I'm kind of joke-y most of the time I guess but that doesn't mean I can't be serious when I need to. It doesn't really matter what kind of person you are, as long as you're not obnoxious - if you're relatively friendly we will probably get along!
So, comment here and I will add you back :)