Hello =) My name is Alaina; I am a 21 year old, born-and-raised American Midwesterner currently living in Austria (in a small town in the lower Alps) teaching English for a year. I am interested in traveling (a lot...and I'm trying to figure out how to do it the cheapest way possible), reading, writing (I pretend I'm good at it and fantasize about one day being published) and collecting other interests- ha. I enjoy music, but my computer has a poor collection, my iPod no longer connects to my computer and I'm broke, so I can't get much new stuff (favorite bands are Radiohead and Broken Social Scene). I'm not into fashion, but I like shopping at American Apparel because I love their basics. I have recently rewatched almost every movie in my collection out of boredom (hard to meet people my age in this town) and I love Eternal Sunshine of the Spotless Mind, Slumdog Millionaire and Disney's Robin Hood. My boredom has also led me to post more often. I sometimes take long breaks from LJ (when I really just have no time to update) but always come back eventually. I desperately want to learn French, really enjoy American, British and Irish folk music (but I don't know much about it) and I would one day like to dreadlock my hair, become a WWOOF-er, travel to India, New Zealand and Scandinavia, learn to hike and bike (ACTUALLY bike- as in for quite long distances) - and this stuff is usually what I write about in my lj.

OK....that's about enough. Here is a picture of me by the lake in Neuchâtel, Switzerland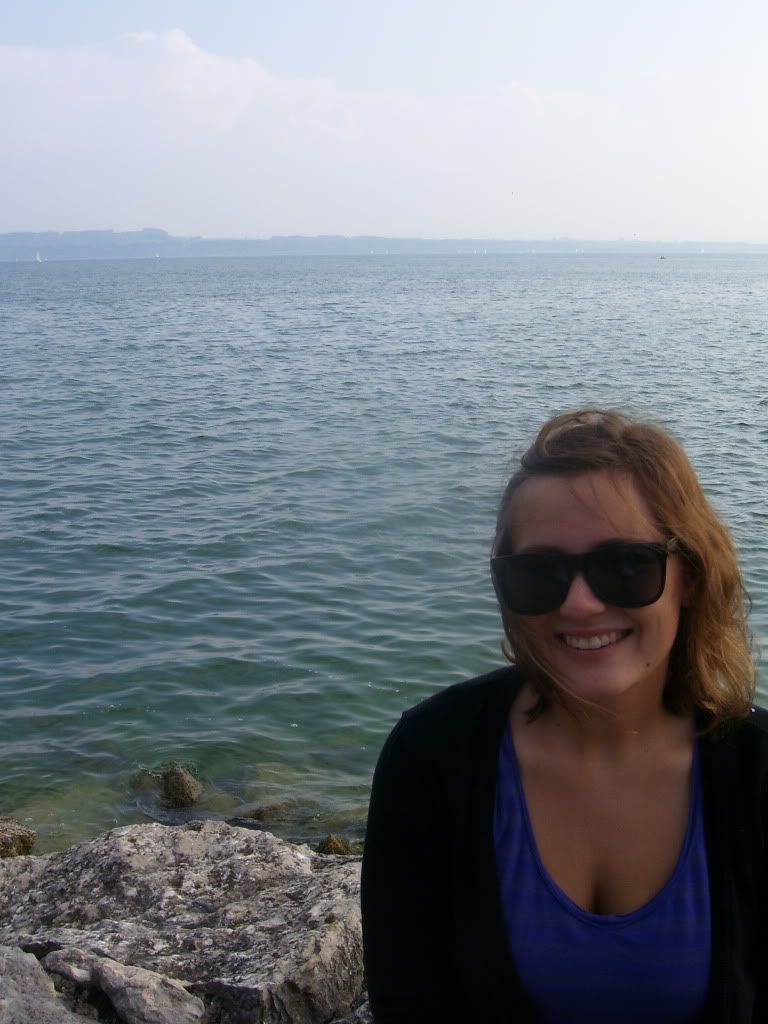 If you think we'd enjoy being lj friends, comment here about what we have in common and we'll see how it goes haha.