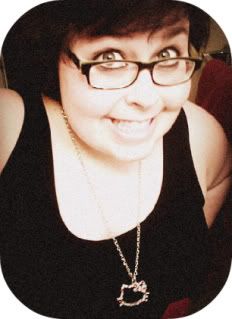 Hello there. :D
My name is Amanda, I'm 19 and I live in
Kentucky, I hate the
stereotype that everyone from Kentucky is a hick, or doesn't wear shoes. I wear shoes. I love shoes.

I write about whatever comes to mind whether it be my family, my cat, a book I read, a social issue, or even random shit that may not make sense.
I've been off and on LJ for a couple years now, but one of my new years resolutions is to actually keep a journal and not keep everything so bottled up.I love reading journals and leaving comments, I'd love to find someone who likes to do the same, it's not fun baring your soul and not having anyone read it.
I love music, I love my pet fish, I love my boyfriend, I love life.
I think I'm interesting, why don't you see for yourself?