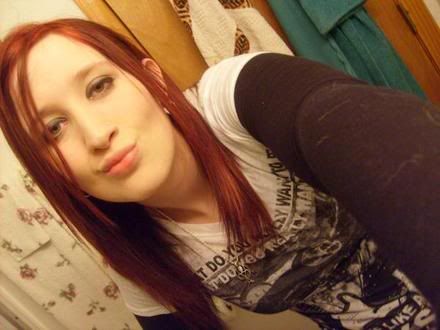 I'm Della.
20 years old, living in Orlando, FL.

I read, write, swim, party, hang with friends, watch movies, draw, smoke weed, drink, and a whole bunch of other fun stuff. I hate being bored, so I make it a point to amuse myself in some way.

I'm looking for more friends that post regularly. I don't comment on every entry someone has, but I do comment often. Especially if I have something to say. I'm looking for friends who post/comment regularly, though. Someone who actually wants to be my friend.


Recently single. Harry Potter nerd. I love faeries & anything to do with vampires (as long as they don't sparkle).

Been called an asshole, bitch & any other name in the book. I stopped caring a long time ago. I can either be really sweet or really horrible.
I'm insane. Literally. And I love to write a lot of different stuff, that even in all it's chaos it makes perfect sense.

I use to weigh 250 lbs, and I only have 6 more lbs to go until I will have lost 100 lbs in almost 3 years! So, I post a lot about weight loss, exercising, hair, pictures, words, and anything that has to deal with my everyday life.

I wont bore you with a long neverending entry about all of my interests & what not. You can just check out my profile, if you're curious.

I'll add just about anyone. But if you have a problem with posts about sex, drugs & rock & roll♥ Then you probably shouldn't add me.