Hello. My name is Reanne. I've decided to come here to meet new friends, as most of mine have stopped posting. I live in Michigan and I attend Western Michigan University. I will be 22 on May 12th, and I just finished up my fourth year of college. But with transferring schools three times and switching my minor four times, I will not be graduating until December of 2011. :(

Here are a few facts to get to know me:

I'm an English major with a concentration in Secondary Ed, and an Economics minor. I will be qualified to teach both subjects at a high school level upon graduation.
I am a book-o-holic. I will read, and enjoy, nearly everything, but I absolutely cannot stand Twilight. I am a huge fan of Dracula, by Bram Stoker (as well as gothic lit. in general) and I cannot stand how romanticized vampires have become. They are supposed to be frightening, not sparkly!
I have two adorable cats, so don't add me if you hate cats because we probably won't get along.
I love Japanese culture. The language, the movies, the food - all of it! It all started with my addiction to Sailormoon as a young lass. And although that addiction has never faded (I even named my kitten Luna), it has expanded to encompass other aspects of Japanese culture. Yasunori Mitsuda and Nobuo Uematsu are two of my favorite musicians of all time. Shunji Iwai is probably my favorite director. And someday, when I have time, I will learn the language.
I love food. I am not a dieter. I would like to tone up a bit though, as I seem to lack any sort of muscles. So if you have any exercise tips, please share!
Music is a huge part of my life. I myself play clarinet, alto sax, piano, and I know a few chords on guitar. I am also a singer. I listen to a variety of genres, so chances are we will like at least one of the same bands.
I don't watch any shows regularly, as I'm not much of a tv person, but I love The Office, American Pickers, Scrubs, Animation Domination, the new America show on the History channel, the History channel in general, and a slew of others that I enjoy watching every once in awhile but never make a point to watch in their scheduled slots.
During the school year, I work two jobs and attend classes full-time, but for the summer, I am working just one M-F, 8-5 job and not taking any classes. So I finally have free time!
I also do some occasional modeling, but it's not something I'm too interested in. Just when I want a little extra cash, like when I have a lot of gits coming up or around Christmas time.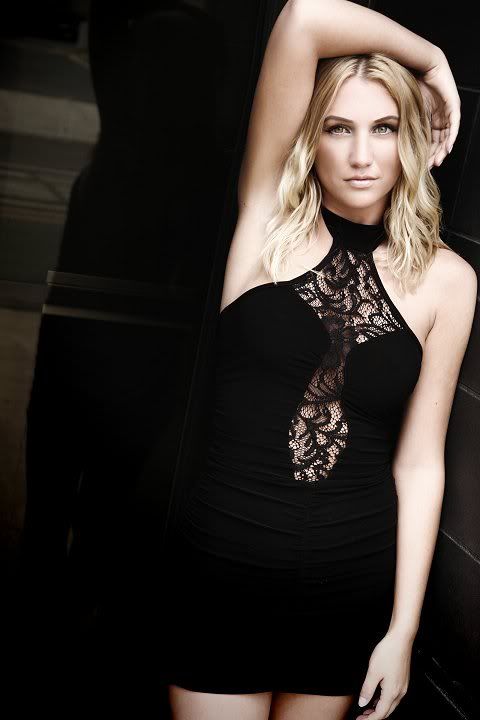 Comment to add!