Here's the deal.
I'm looking for active LJ users.

I like cats more than dogs. I'm extremely superstitious. I believe in supernatural stuff. My fiance' is the best thing that has ever happened to me. I'm twenty three. I don't like the way it looks to put numbers instead of spelling them out. I'm in college, I want to be a high school English teacher. I went to college already...but I hated every type of job I had after I went. I even hated my major and the community college I went to. My toes are always cold, no matter what I do. I hate to talk on the phone, I'd much rather do the impersonal texting thing. I rarely watch TV. I'm the most energetic lazy person you'll ever meet. I have a vivid imagination. Reading is the only thing that can keep me completely entertained for a long period of time. I have really controversial views on everything. I'm pro-choice, pro-gay marriage, I'm not big on organized religions, and I pretty much believe that the government controls entirely too much of our lives. If you don't care for what I have to say, don't bother to tell me that. Just ignore me, delete me, whatever. I really don't care to argue with you.

Please don't add me if you're still in high school. Or if grammar and spelling just isn't your thing. If you're offended easily, you probably shouldn't add me either.

I'm an LJ addict, so I'm sure we'll get along just swell if you post more than every six months.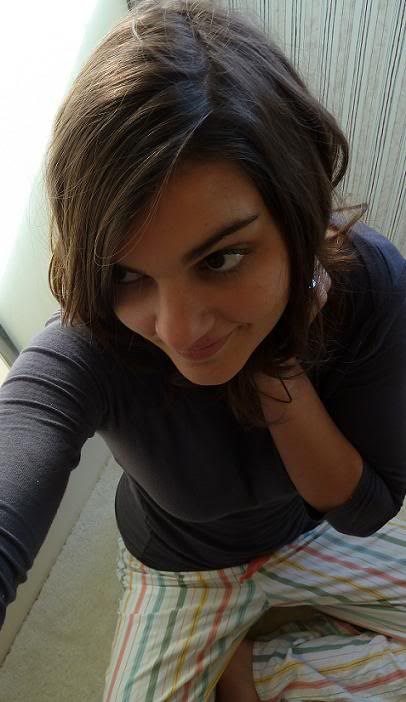 This is me.