My name is Caroline, I'm 19, from Oregon, USA.
I'm an esthetician and nail tech, so I work in a spa doing manicures, pedicures, facials, waxing, makeup etc.
I recently broke up with a toxic exboyfriend and moved home. He had my old LJ hacked so I decided to make a new one!

I love music, biking, nature. I love to hang out with my friends and party. I will have drug/alcohol/sex references in my LJ, so if that bothers you, I'm probably not the best add!
I'll post about work, life at home, and lots of pictures. I love fashion and makeup, so I'll post frequently with photos of my makeup or makeup on clients/friends.

I used to be really into cosplay/anime/anime conventions. I haven't watched any new anime in a while, so if you are into cosplay or anime I'd love to add people and get some recommendations for new things to watch!

I'm open to all new friends, I'm a big supporter of LGBTQ+ community.

I'm currently trying to get healthy after gaining weight this past few years, so I will have posts about that progress but it will be far from "proana". I don't support proana stuff in anyway.

I try and comment to every journal post, but even if I don't comment, I do read all of them. :)

Heres a pic! Feel free to add.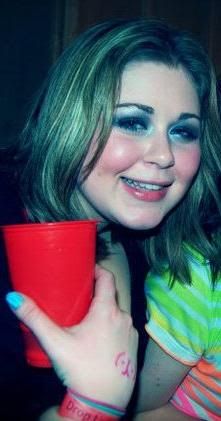 Thanks