I feel like I'm addicted to getting new friends on LJ.
Maybe because everyone has been sort of inactive lately.

I'm (nearly) twenty-four. Recently I've decided I don't like the way it looks to type numbers, so I type out the word instead. I have an Associate's in Computer Information Technology--I'm not too sure why I picked that but, yep. After being laid off and working two random low paid jobs I decided to go back to school after being out for two years. I'm now working on my Bachelor's in English Education. I want to be the most amazing high school English teacher.

I've been engaged since last May. I have absolutely no wedding plans yet. I want to get married on a remote beach some where. I really don't want the white gown/church/complete mess that comes with a huge wedding.

I'm actually ready to have children, even though that's not an option right now.

I'm pro-choice, pro-gay marriage/rights, and I pretty much go against EVERYTHING you think you'll find in a South Louisiana raised girl.

I can be overly dramatic.
Really, really loud.
And I worry constantly.

BLAH BLAH BLAH BLAH BLAH, just add me if you think we'll click :D

This is me!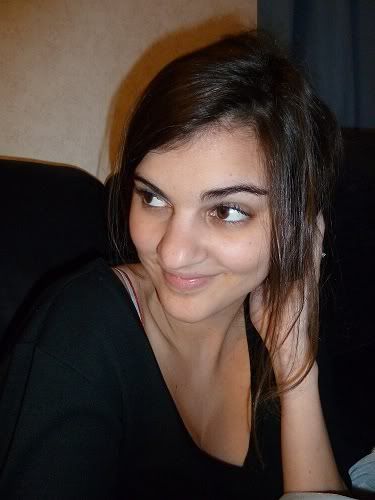 I'm really just a cat lady, don't mind me.