Hi, I'm Joey from Swindon, UK. I'm looking to make new LJ friends, so I was recommended to come here :D

The Basics
* I'm 29, female (despite the nickname Joey) and single
* I'm chronically sick and disabled
* I'm a student studying a degree in Health and Social Care with The Open University (basically distance learning)
* I play Ukulele (or at least try to!) and am still learning
* I write books when I'm not studying. I'm currently working on books nine and ten.
* I have a full time carer, who has also been my best friend for the past 15+ years, she has a six year old and we all live in one big house!

What I talk about
* My health - ALOT, rants, info, everything, I'm very open and honest about them, so think about that before adding me. If you want to read more about them, you can in the first entry of my LJ which is also linked in my user info
* My books - I occasionally post word counts and other such stuff for people who are interested in my writing
* My life - which includes a lot of things, being sick, being disabled, being a student, trying to be a musician, being a writer..I could go on and on
* My uni work - right now I'm in my second year doing two courses for a total of 90 credits (I need 360 to complete my degree - I have 60 from my first year) One is just about to end with an exam, and the other will end in September before I start two new ones in October
* My current obsession of Ukuleles - posts include, videos, challenges, goals, frustrations, etc.
* Sometime I write fanfiction for a number of shows, they can be found in my "Joey FAQ" which is also linked in my profile.
* As well as my main health conditions, I have depression, which means sometimes I discuss things to do with that. Again, I'm open and honest about EVERYTHING. NO FILTER!

What I'm looking for
* People who read and comment
* People who share interests
* People who post in their own journals
* People who think I'm cool :p

What I'd prefer not to read
* People who just post in communities, want to read about my life, well I want to read about yours too!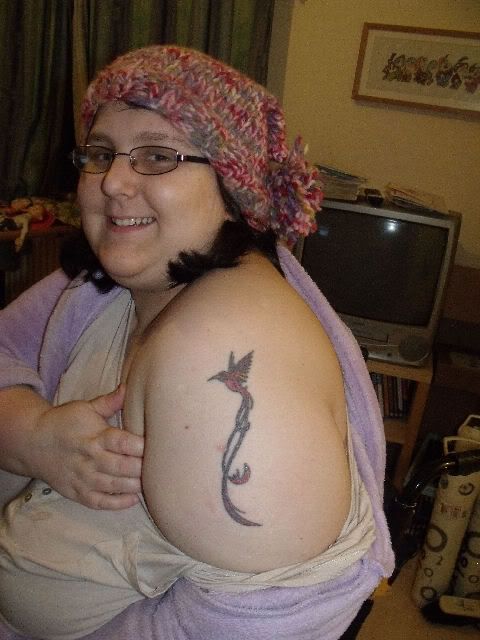 Hope to have some of you on my flist :D