Jeez. LJ has been a bit...slow lately.

I think it's time to introduce a few new people to my little LJ world.

I'm Robyn...but mostly, Rob. I turned 25 yesterday (whoa. I'm a quarter of a century old -.O) I married a fishaholic in March of this year--he's pretty damn cool. Annnnd we have two cat-daughters that pretty much rule our home. Oh. And our home is in south central Louisiana.

This semester (which starts in a week NOOOOOOOOOO) marks my second to last semester of college. I'm working on my B.S. in Secondary English Education. Basically, I want to teach teenagers about how badass literature can be.

I lurve reading. Mostly horror, murder-mystery, comical romance mysteryish kind of stuff, and pretty much anything about serial killers. (I look normal, but inside...there's a total weirdo lurking.)

I'll admit that I'm a bit of a crochet addict when I'm not reading, chasing after our kitten, watching trash reality TV or some other random show I found on Netflix or OnDemand, or doing housewifey things.

Also, I really don't know how to cook. I guess I kind of suck at the housewifey thing.

BLAH BLAH BLAH BLAH.

We might be great friends. You'll never know unless we give this a go!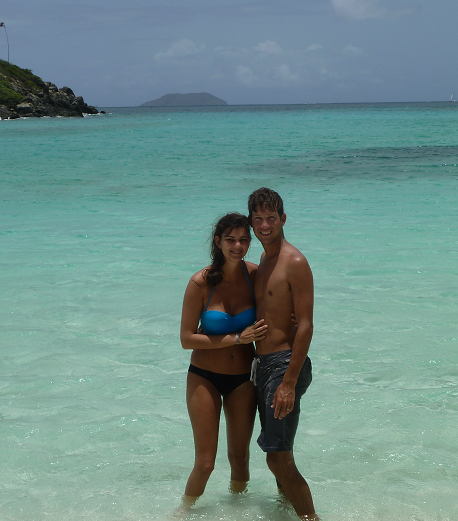 Oh yeh, and we got back from the Virgin Islands about two weeks ago. OMG AWESOME.