Hello! I am Emily, and am 28, living in the midlands in the UK.

I have been using LJ since 2007 - but recently moved to this journal as felt my life was going in a new direction and I wanted to move my journal to represent this!

I was recently diagnosed with BPD which has been a blessing in the sense that I now know why I have ths way the past 27 day years (although already 28 now) life has improved greatly, but I also tried to be someone I wasn't and feel like there is a light now, and am heading towards changing my life mentally and physically!

I am 28, and right now live back at home, I import clothing from around the world and sell it. I am currently in the process of setting up a new site, but am spending the build up to christmas working on myself.

So about me! ( one with short blonde hair!)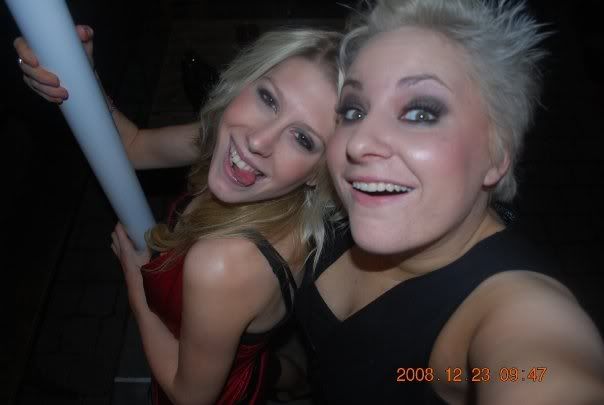 and another!






Likes! : everything I love soko, johnny cash, no doubt, blink182 and a bit of britney! I have a really eclectic taste in music just depends on my mood.

Films - anything that makes me laugh - bridesmaids most recently as I relate to her! I loe trashy TV! and good documentaries.

I am very creative, I love writing poetry, drawing, making cards, coming up with ideas for things I want to make and sell.

I am starting to write a book on how it as been growing up with BPD especially my teens and twenties with a humorous twist.

I have been single FOR ever party because of my issues and party I want to sort my issues out first.

I love spontaneous gifts and adventures,I love drinking red wine wrapped in blankets on the beach in winter, I love riding my bike, I love animals, I am a dreamer and believe in positive energy and believe (hope) we all get that happy ending. Most of all I love the bunch of supportive people I have met on here and would love to meet more.

I am loyal, funny (i think!) and love friends, real ones! Who look away from the issues and learn to love the real me, like I will do for you. - I update a lot or not at all for a week, I try to comment on each entry on my FP. I do write a lot about life, and sometimes it is good, sometimes bad! I am currently dieting as want to lose 40lbs (down 50lbs already) but I don't write down what I eat all the time!

Once I am feeling more confident and have my camera back I will post more pictures of my life, but I do always post a photo in each post (and use gifs a lot) so if this bothers you don't add!

I do swear a lot! and can talk about quite personal things. I am not looking for fair weathered friends - I love everyone on my list and would class them all as good friends.

If you fancy being one (I update and comment lots!) please comment here or on my FO post.

xo