Name : Samantha (although everybody calls me Sam)
Age : Old enough to know better but young enough not to care.
Location : England, baby!

T.V Shows : Once Upon a Time, Supernatural, Doctor Who, Downton Abbey, The Monkees, Merlin, The Big Bang Theory and The Walking Dead.

Movies : I pretty much adore all musicals and have a particular weakness for Gene Kelly movies (Singin' in the Rain and The Pirate being my favorites). I also love Back to the Future, Moulin Rouge, Stardust, The Mummy, A Little Princess, The Wizard of Oz, Labyrinth, Carousel, Somewhere in Time, Chicago, That Thing You Do!, The Muppet's Christmas Carol, The Truman Show, Atonement, Love Actually and about a zillion more. Oh, and I also love Disney movies and the Harry Potter and Pirates of the Caribbean movie franchises.

Music : The Monkees, The Beatles, Abba, Take That, Michael Buble and lots of musical soundtracks. I am not in any way, shape or form "cool".

Books : The Book of Lost Things by John Connolly, Stardust by Neil Gaiman, Alice in Wonderland by Lewis Carroll, The Book Thief by

Markus Zusak, The Night Circus by

Erin Morgenstern, The Somnambulist by Essie Fox, The Thirteenth Tale by

Diane Setterfield and The Snow Child by

Eowyn Ivey. I also have a love of Harry Potter and fairy tale retellings.

People : I have an unwavering crush on Michael J. Fox so he may occasionally pop up in my journal in pretty 1980's inspired gif form. Be prepared also for lots of Gene Kelly and Davy Jones of The Monkees squeeing. Other objects of my flailing may include Johnny Depp and Hugh Jackman.

My journal : Some personal posts, general fangirling, random lists, tv/movie/book rambling, the occasional meme and lots of photo's of my adorable pug Mabel.

I'm not really difficult, honest! : I actually like to interact with my f-list so I'm not really interested in just bumping up the numbers with people that I'll never get to know with. Basically if you don't ever comment then I'd rather you not add me.
I'm also not really interested in fanfiction so if your journal is mainly made up of that then I doubt we'd have much common ground.
I'm not that fussy about age but I do ideally want friends over the age of 20. I doubt that I'd be able to relate to teenagers and vice versa.

Friend me? : I'm always looking for new friends on Lj so if you haven't been scared away by this post and we share some of the same interests than I'd love to get to know you.
Please check out of profile page to learn a bit more about me and see if we have some common ground.

And finally I leave you with a picture of my fabulous puggy Mabel....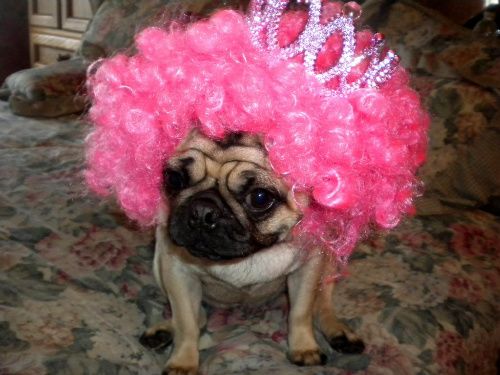 ♣ ♥ ♠ ♣ ♥ ♠ ♣ ♥ ♠ ♣ ♥ ♠ ♣ ♥ ♠ ♣ ♥ ♠