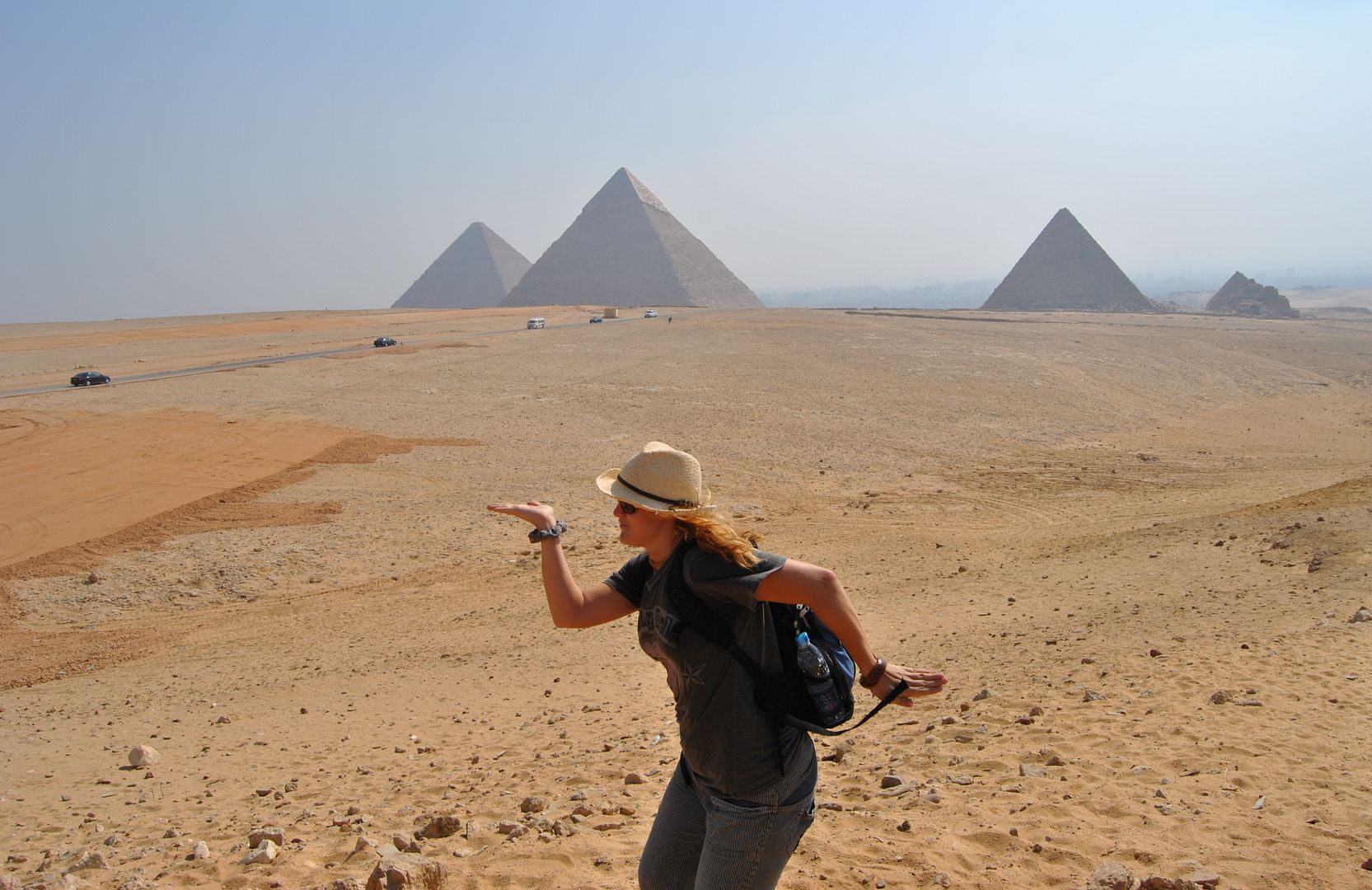 Hello! My name is Lindsay, and I'm turning 28 next month. I really don't feel almost 28. That's me up there. Just doing my thing in Egypt. I'm actually Canadian, from good ol' Nova Scotia, but living in Tokyo, Japan for the last 7 years or so. You start to lose count...
So, let's see...I guess you want to know about me right? I live with my Japanese boyfriend of almost 4 years in Tokyo, I teach children ages 1-8 years old, as well as just finishing my professional nail course, I do gel nails as a part time job at night at my home. I go to dance school when I'm not busy, and enjoy Hip hop, lockin, poppin, girls hip hop dance. I also love photography so you will see lots of different photos on my lj.
I love traveling. I try to get a new country or two in a year. This year was Thailand, and maybe Australia in the winter.
I watch tv, not as much as I used to since my life is pretty busy and don't have that much time to keep up with dramas...I like friends, House, veronica Mars, buffy, game of thrones, Chuck, The mentalist, The listener, Ugly Betty, Bones, Ghost Whisperer, Numbers, Fringe...You get the gist. :)
Music, well I love Lady Gaga, Rihanna, Fun., Carrie Underwood, K-pop, J-pop, I actually listen to a lot of different music and enjoy having people recommend new songs to me.
My blog is basically my daily life updates, with lots of pictures, I talk about my relationship with my boyfriend, about work, friends, problems and all the fun stuff you write in journals.
I'm looking for some new friends who like to comment from time to time. I can't promise to comment all the time, but I do try to comment as much as I can. So if you want to be friends please drop me a line!