I'm Lauren!
I have neglected my eljay for agessss.
I work customer care for T-Mobile. I promise, I have some sweet stories!
Liberal vegetarian.
20, female, from Ohio, go to school in Tennessee!
I loves me some recycling!!
Grilled cheese and Spaghettios are the nommy.
I wanna be your friend!
I love e.e. cummings, Lost, The Office, Resident Evil, pictures, my puppy Navi, Versace glasses, celery with peanut butter and raisins, fluffy pillows, Porcupine Tree, big purses, mismatched socks,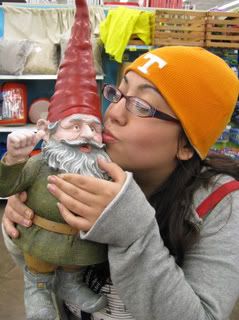 kissing gnomes, and much much more!!
Leave me a comment, add, check out my ooooold posts, see if we would be friends!!