I just came back from an unexpected hiatus and it looks like I lost quite a few friends in my absence. So I am looking for some new journals to read and hopefully make some real friends along the way! So onto a little about me!
- I am a 26 year old female named Rose
- I am married with no children, and it is no where in my near future.

- I am a graphic designer for a software company.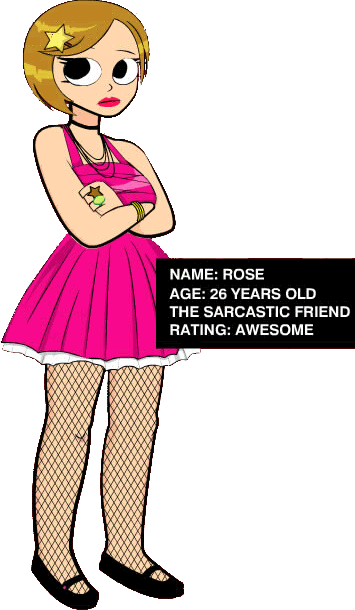 - I used to work for Walt Disney World, the happiest place on earth, which I learned was a subjective statement. It comes up often.

- I am still very much so a child at heart.

- Oh yes and I have the most HORRIBLE luck in the entire world, so my journal tends to be interesting!


Like everyone else I enjoy certain music, and movies, and television shows. However, As I don't write a whole lot about those things I don't find them relevant, though if you want to know it is all listed on my user info :D.

So if you are interested just leave me a comment here or at my journal I would be so happy to have some new active users to be friends with!

Cheers!
jennah

23 years old

mom to a 4 year old superbeast, roman

fresh out of alooongggg assssss relationship with my kid's dad and high school bff, sean

in an incredible new relationship with the sickest high school teacher ever, morgan

about to start on a BFA in interior design

stay at home mom since my kid was born

just south of tampa flawduhh

prican/dominican/black

punk rock and hip hop flows through my veins

nerd extroardinare

ocd as fuck
(
Collapse
)